Pay your mortgage in 1/3 of the time WITH THE SAME INCOME.
20
Jun
2022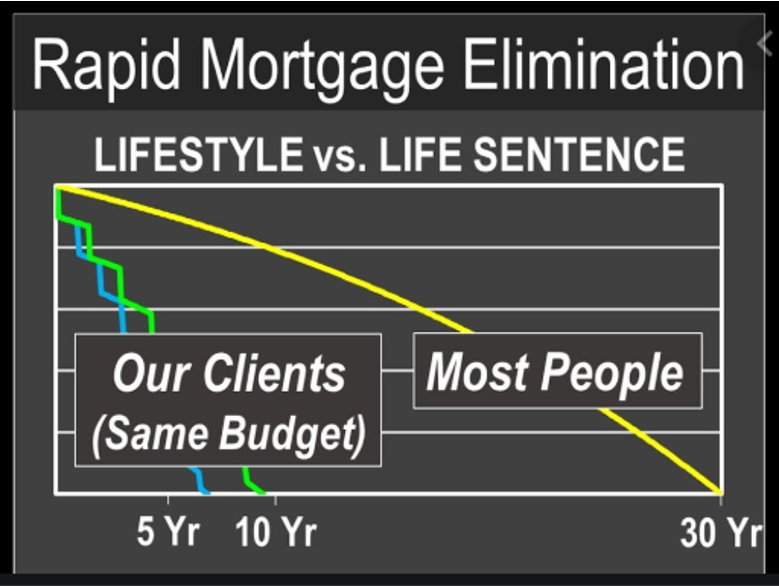 This is nothing more than a philosophy on how a person can use existing
banking tools to change their life—to change their outlook, to create wealth in
retirement, to create financial flexibility, and to do more with the little resources they
may have or the large resources that they can access.
It really is about control — control of money, control of cash flow, and control of their future by designing and creating what they want to have.
That could be in any aspect of their life, whether it be their retirement
or simply time with family or lifestyle management.
This strategy can help you
quickly eradicate debt and meet
your long-term financial goals.
You won't even have to increase your income or change your lifestyle.
Learn how to:
™ Utilize credit responsibly
™ Pay less interest
™ Increase cash flow
Understanding the tools the banks, lending institutions, and credit card companies use to keep customers tied up in monthly payments, you can learn to avoid them when possible and use them when it's to your advantage.
Upon completion of the course, you'll be ready to create your own velocity banking plan and start controlling your cash flow, paying down debt, and creating lasting
financial security.
This, and other Financial Strategies will facilitate your earlier Financial Independence.
For more information, please contact me so I can share all the details.
Cesar Gamarra 305-527-1297