Merchant Accounts and Credit Card Processing: A Guide for Small Business Owners
2
May
2023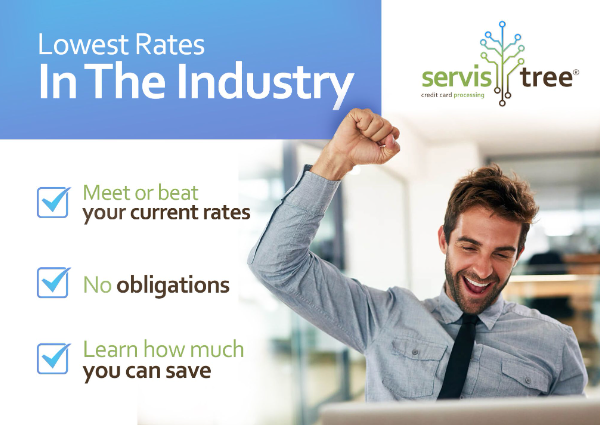 As a small business owner, accepting credit card payments is essential to staying competitive in today's market. However, before you can start accepting credit cards, you need to set up a merchant account. A merchant account is a type of bank account that allows you to accept credit card payments. In this post, we'll explore what a merchant account is, how it works, and what you need to know to get started with credit card processing for your business.
What is a Merchant Account?
A merchant account is a specialized type of bank account that enables businesses to receive payments from customers using credit cards. When a customer makes a purchase with a credit card, the money is transferred from the credit card company to the merchant account and then to the business's regular bank account.
Acquiring banks, financial institutions that process credit card transactions for merchants, provide merchant accounts. They are responsible for verifying that the customer has sufficient funds and for securing the transaction to prevent fraud.
How Does a Merchant Account Work?
The process of a credit card transaction is a series of steps, including:
The customer swipes their credit card through the point-of-sale (POS) terminal or enters their card information online.
The information is encrypted and sent to the acquiring bank for authorization.
The acquiring bank verifies the customer's credit card information against the card issuer's database to confirm the card's validity and the customer's sufficient funds.
If the information is valid, the acquiring bank authorizes the transaction and sends the approval back to the POS terminal or website.
The customer's credit card is charged, and the funds are transferred to the merchant account.
The acquiring bank sends the funds to the merchant's regular bank account, minus any processing fees.
Key Things to Know Before Setting Up a Merchant Account for Credit Card Processing
Before setting up a merchant account for your small business, keep these key points in mind:
Processing Fees: Merchant accounts come with processing fees, charges the acquiring bank takes from each transaction to cover its processing cost. These fees can include a transaction amount percentage, a flat fee per transaction, or a combination of both.
Application Process: To set up a merchant account, you must fill out an application and provide information about your business, including your tax ID number and bank account information. The acquiring bank will also perform a credit check to assess your creditworthiness.
Equipment: To process credit card transactions, you will need a point-of-sale (POS) terminal, a card reader, or a software solution that integrates with your existing systems. Some acquiring banks may provide the equipment, while others may require you to purchase it.
Compliance: Credit card processing companies are regulated by various organizations, such as the Payment Card Industry Security Standards Council (PCI SSC) and the Electronic Funds Transfer Act (EFTA). Before setting up a merchant account, make sure you understand the compliance requirements and have the necessary systems in place.
Conclusion
Accepting credit card payments is crucial for small business competitiveness, and a merchant account is the key to making it happen. By understanding how merchant accounts work and what to know before setting one up, you can start accepting credit cards seamlessly and with confidence.
If you're ready to get started with credit card processing for your business, consider contacting Servistree Merchant Services. Servistree Merchant Services provides tailored solutions for small businesses, including competitive processing rates, customized equipment options, and 24/7 customer support. They are located in Ft.Lauderdale, Florida and have been servicing businesses of all sizes throughout the United States since 2009.   Don't miss out on the benefits of accepting credit card payments – contact Servistree Merchant Services today 866-944-3244 or Servistree.com